Preview: iFXEPO 2012 May 28 at 12:38 GMT
The Google@ iFXEXPO with ConversionPros Forex B2B
ForexSpace.com has packed its bags and is heading out to Cyprus. Taking place on the 30th and 31st of May 2012 at Limassol's fabulous Grand Resort Hotel, the iFXEXPO is the first ever forex B2B convention to stage a single event for service providers and brokers to meet and discuss potential business cooperation. As such, iFXEXPO will not only enable executives to learn new industry trends from marketing, platform and service providers, but also to meet and network with industry executives as well as introducing brokers. There are currently over 35 booths, where suppliers, brokers and IBs will be exhibiting, as well as over 250 companies attending from over 40 countries.
Topping off what promises to be a memorable iFXEXPO, ForexSpace.com is delighted to sponsor and host the final day's Closing Party. We look forward to meet up with attendees over a cooling drink in the relaxed surrounding of the Grand Resort Hotel's beautiful bar.
Calling all Introducing Brokers
iFXEXPO's key objective is to make sure IB's and Service providers work their way into the conference and actively participate. Introducing brokers are an integral part of the FX industry, contributing a substantial amount of volume and revenue to their partners.
Event schedule
29th of May (Arrival)
15:00-22:00 Pre-Registration
19:00 - 20:30 Welcome Party
30th of May (Day One)
8:00 - 10:30 Registration
Day 1 - highlights
10:00 Open Expo Doors
10:30-10:50 Google Online Advertising Insights
11:30-12:00 Google Analytics
12:00-12:30 Trends, Fads & Transformation
15:05-15:35 The World of SEO
15:35-16:00 Regulation
16:00-16:25 Payment & Processing
16:50-17:15 Will You Be Market Making Next Year?
21:00 - 02:00 The AlpariFS Evening Party Sponsored by AlpariFS at Dolce Club
Day 2 - highlights
10:00 Opening Expo Doors
11:00 - 11:30 How to Lose Money (or... Selecting a Technology Provider)
11:30 - 12:00 Future Economic Situation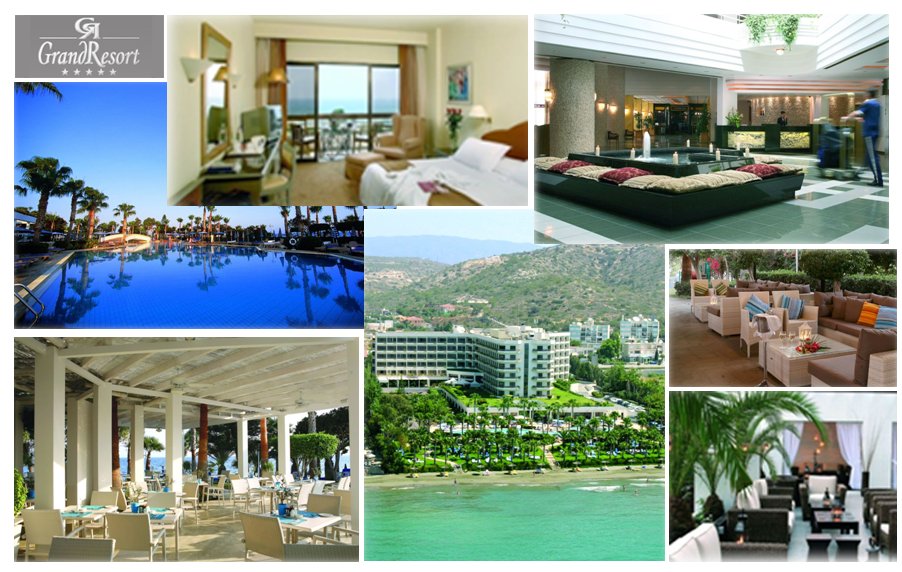 12:00 - 12:30 Forex Market Research
14:00 - 15:30 Social Trading Panel
16:00 - 17:30 Liquidity Panel
17:30 - 18:00 Forex Trader Retention
18:30 - 22:00 iFXExpo Closing Party. Sponsored by ForexSpace
When:
30th & 31st of May 2012
Where:
Grand Resort Hotel, Limassol, Cyprus
Best Brokers
Show more Brokers
Overview
USD/JPY
103.2500
0.0000
0.00%
EUR/USD
1.2837
0.0000
0.00%
GBP/USD
1.5170
-0.0001
-0.00%
Gold (USD/oz)
1,359.4800
0.0000
0.00%
Silver (USD/oz)
22.2596
0.0000
0.00%
Names are simplified for your convenience
Show more FX Rates
Majors
USD/CHF
0.9724
-0.0001
-0.01%
EUR/GBP
0.8463
-0.0001
-0.01%
AUD/USD
0.9730
0.0000
0.00%
USD/CAD
1.0282
-0.0001
-0.00%
EUR/CHF
1.2482
-0.0001
-0.00%
Names are simplified for your convenience
Show more FX Rates
Others
GBP/ZAR
14.2662
0.0001
0.00%
INR/USD
0.0182
0.0000
0.00%
TWD/USD
0.0332
0.0000
0.00%
NZD/USD
0.8068
0.0001
0.01%
HKD/USD
0.1288
0.0000
0.00%
Names are simplified for your convenience
Show more FX Rates
Subscribe to our mailing list
Broker of the Month